Our curriculum invited students from many backgrounds to begin exploring the possibilities of a future in VR. We believe that creating a new, diverse economy begins now.
What will artists and creatives do with VR? This was the driving question behind OSB's first Artists in Residency program. We believe that VR will change everything: how we work, how we play, and how we imagine ourselves.
With a generous grant from Microsoft, Oregon Story Board and our partners at Clackamas Community College created a first of its kind training program to expand access to the latest technology, and invite new creators to design the future.
OSB believes that a strong, diverse community is the key to growing the local economy of Virtual and Mixed reality developers. We host a wide variety of events, hacks, and meetups from PDX Creative Coders and Women Who Code to HoloLens.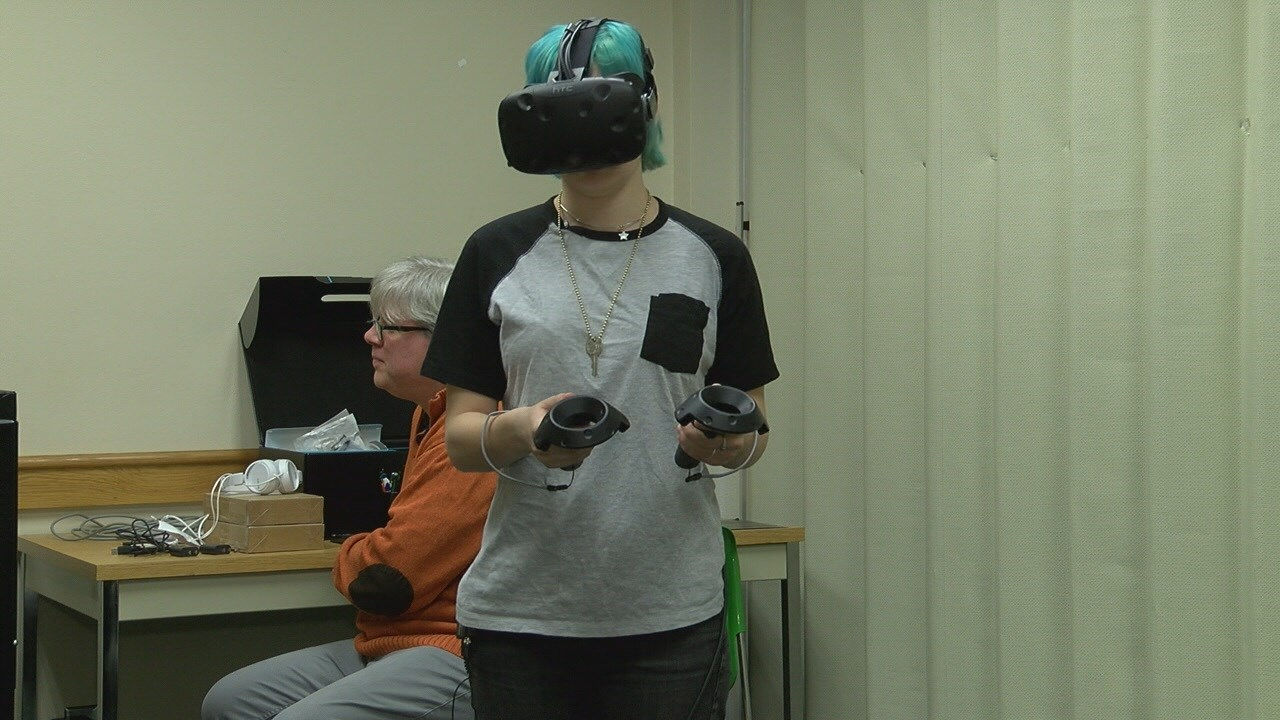 We believe that access is the first step toward creating opportunity. In March, we piloted a program to provide access to virtual and augmented reality technology through the Springfield Public Library.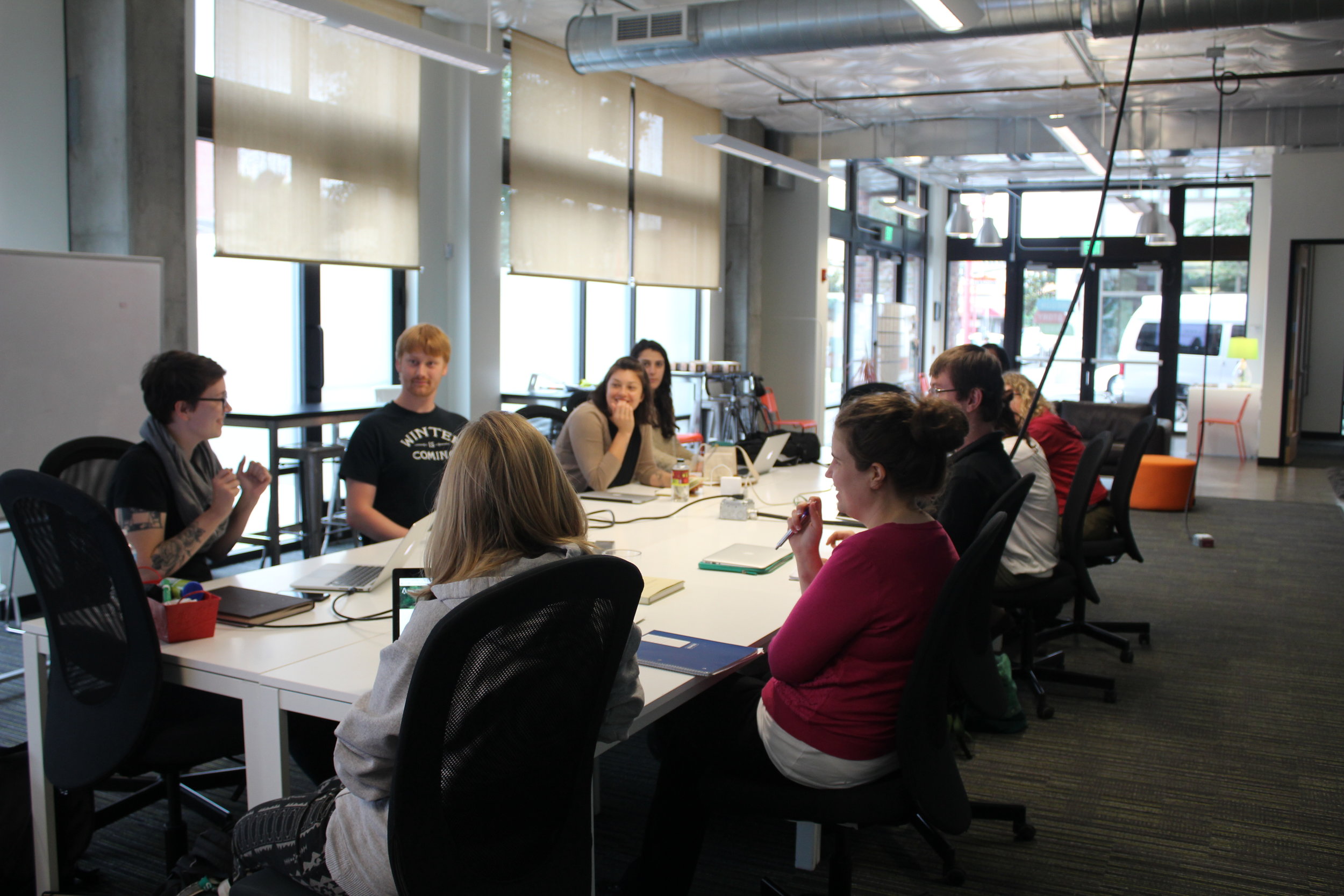 We work with educators to provide access to VR technology and conceptualize and facilitate VR instruction in schools.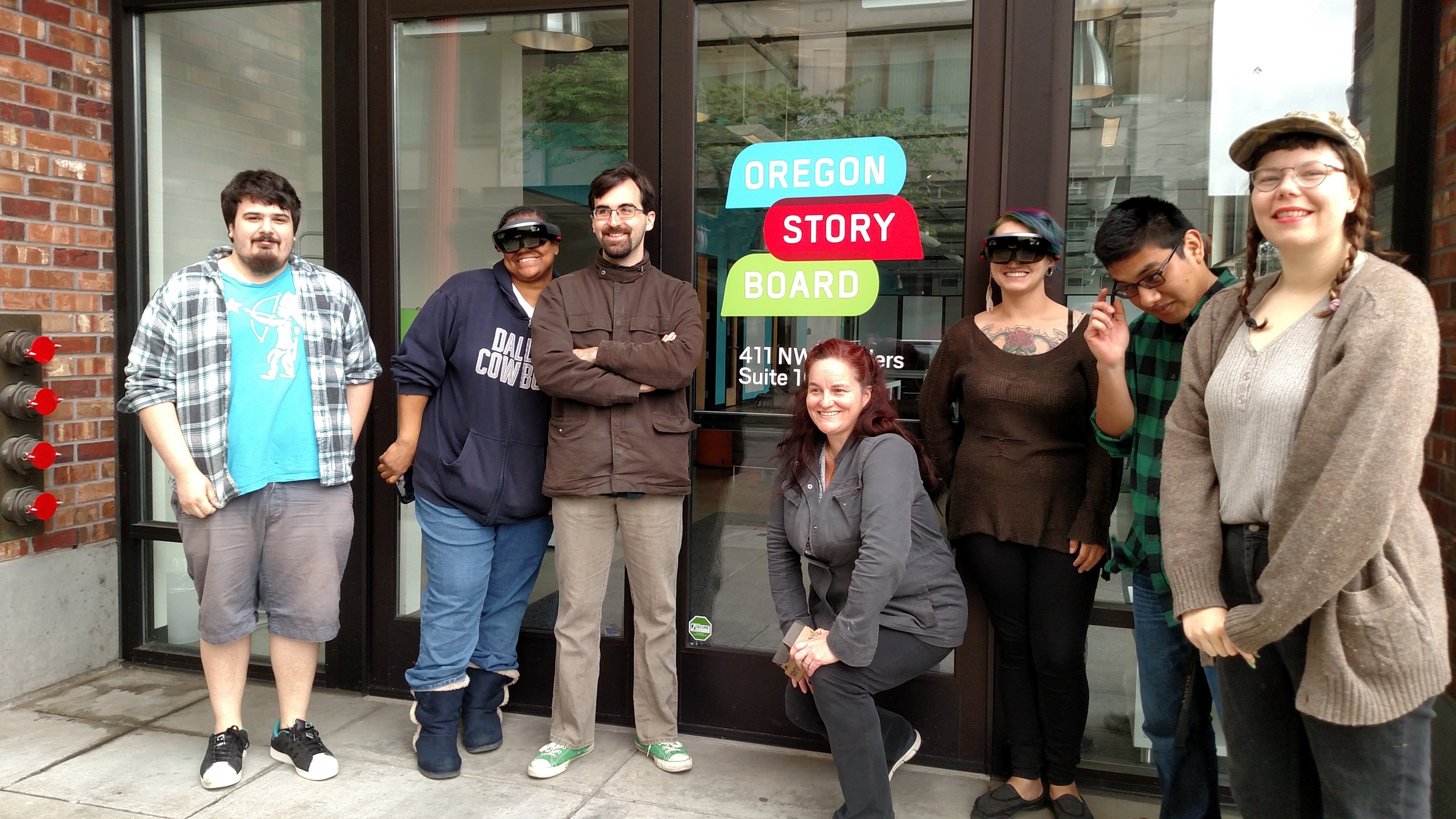 We provide curriculum, counseling and support to local organizations who are building their own VR training programs, including Portland Community College, Portland Public Schools, and Clackamas C-TEC to support a healthy ecosystem of educational opportunities.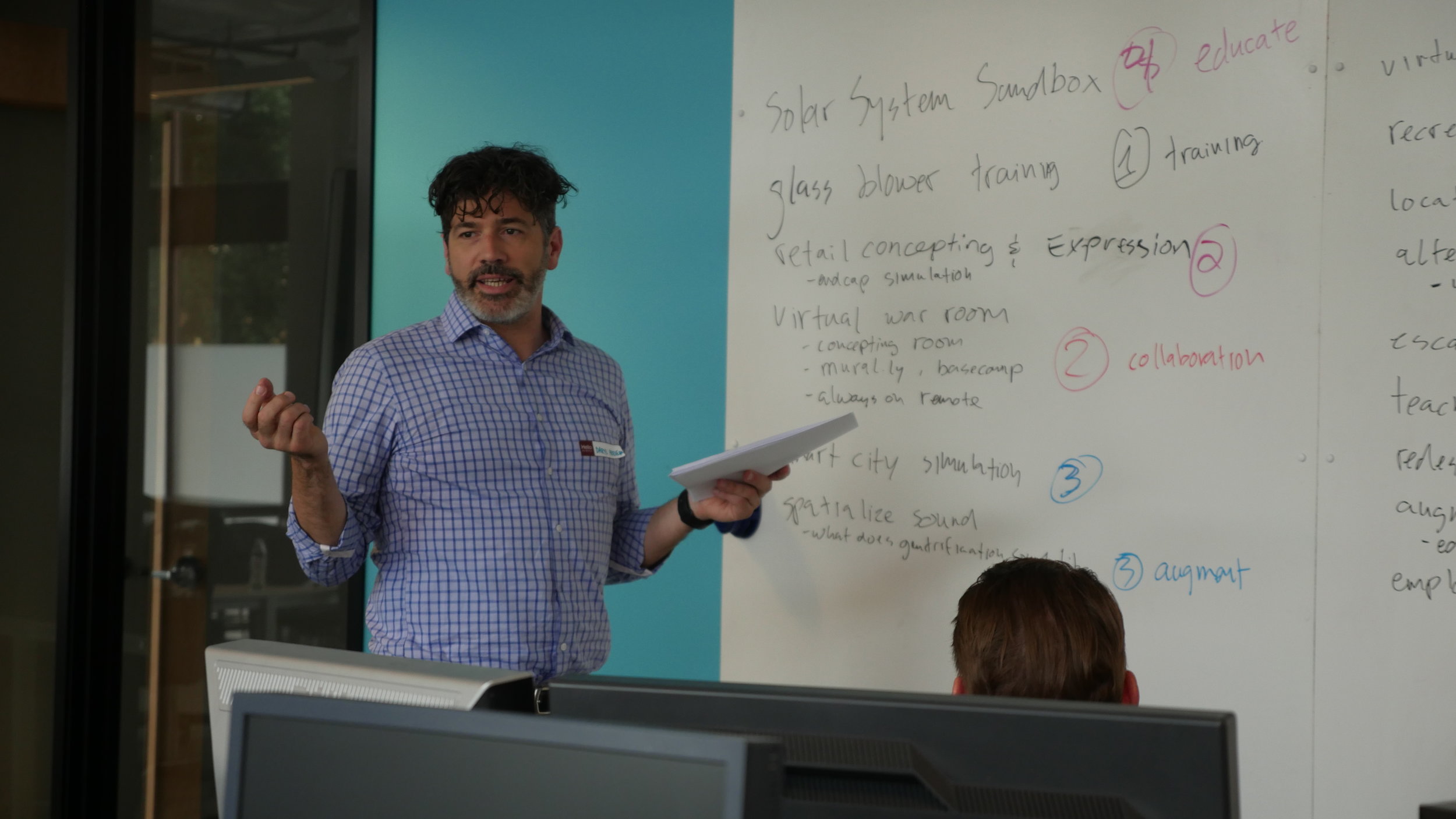 We joined the League for Innovation in Community Colleges to lead a conversation about the challenges and opportunities around a design based approach to creating hands on VR training.